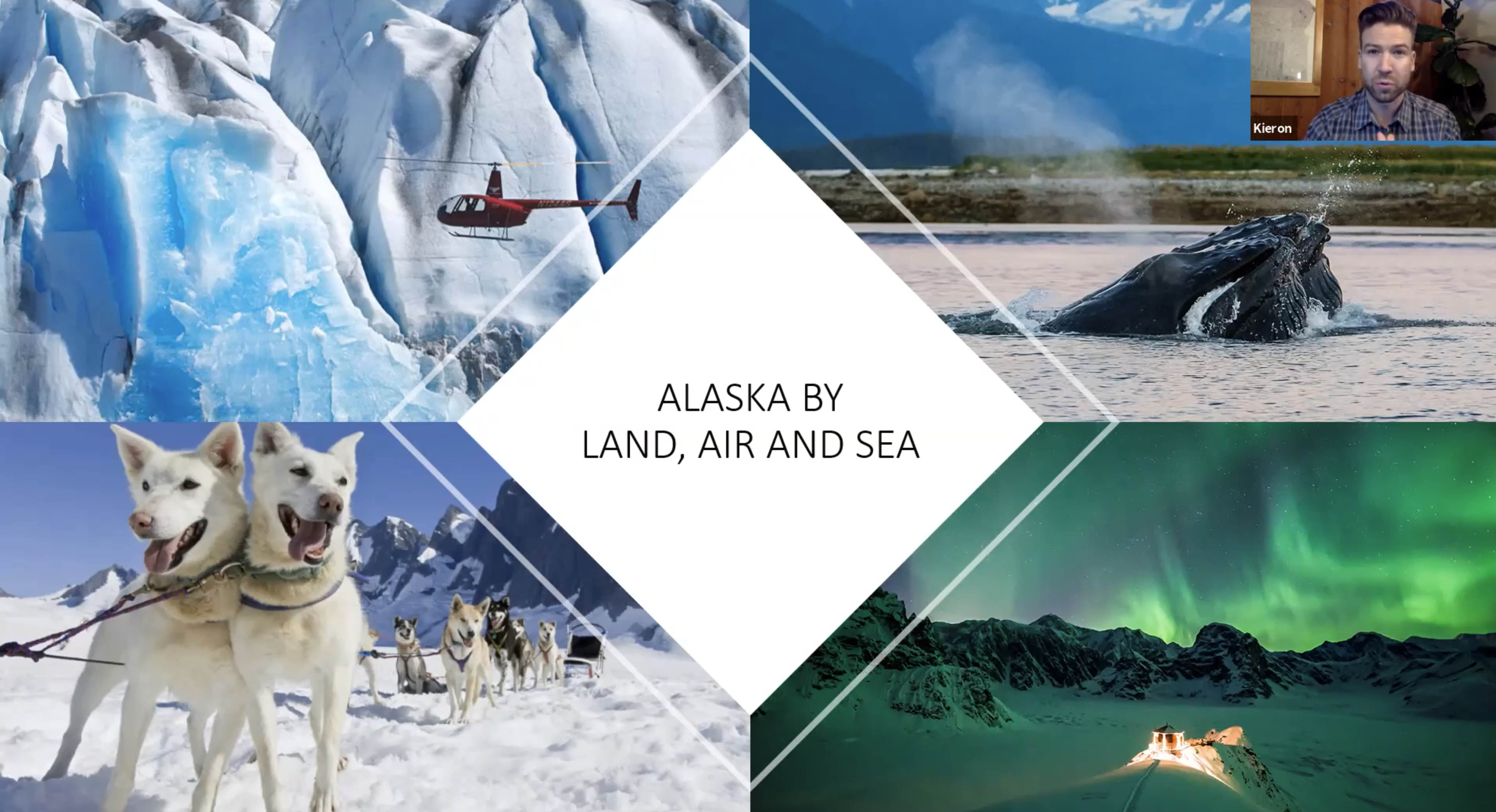 December 21, 2020
Private luxury touring in Alaska by land, air and sea with First Nature Tours [Webinar]
First Nature Tours founder Kieron Weidner started his career as a naturalist expedition leader on small ships cruising Alaska's Inside Passage building his expert foundation on the 49th state. Join Kieron and Elena for a deep dive webinar into the spectacular wildlife, landscapes and culture of Alaska, including a few hidden gems and top tips for exploring this vast state in luxury by land, air and sea. They also showcase some of Alaska's extraordinary lodges (in even more extraordinary places!) along with their favorite small ships.
We were excited to have this discussion with
The Kusini Collection
which is a US-based travel marketing firm representing a hand-picked portfolio of sustainable, owner/founder-operated tour operators and properties in Africa and the Americas. We strive to develop long-lasting and meaningful relationships between our partners and highly-qualified, knowledgeable North American agents and outfitters. Our ultimate goal is to grow travel trade business for our partners and raise awareness about the amazing destinations we support.