Personal Journeys, Designed Personally
At First Nature Tours, we strive to educate and enlighten our guests as we guide them through their tailored tour based on their interests. Our mission is to enhance the travel experience of our guests and expand their understanding of the natural and cultural places they visit. First Nature Tours caters to a range of specialty groups with defined travel goals. This includes Regenerative Tourism, LGBTQ+ Groups, Corporate Team Building, School Groups, and Luxury Travelers. We offer more than just an adventure; we provide immersive experiences that our guests will never forget.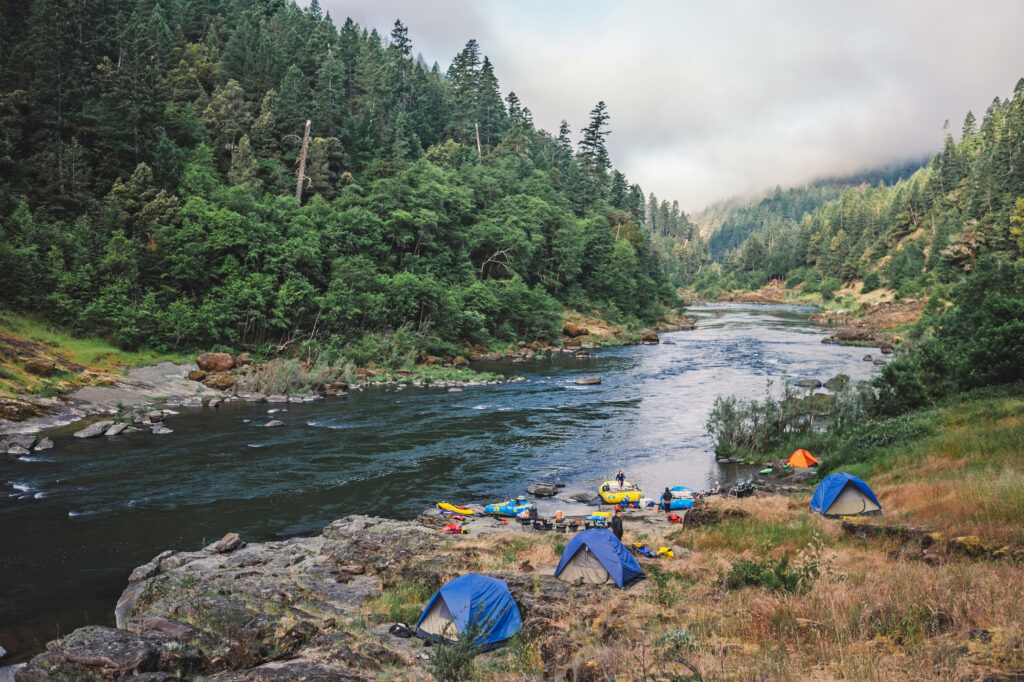 Indulge in extraordinary luxury group experiences that cater to company retreats, affinity group adventures, school groups' educational exploration, and more. Our meticulously curated offerings provide an unparalleled blend of sophistication, adventure, and immersive learning opportunities.
Set against the stunning backdrop of the Northwest's diverse landscapes, including beaches, mountains, deserts, forests, and vibrant arts + culture, these experiences are designed to create lasting memories and foster connections.
Wellness Retreats: Rejuvenate mind, body, and spirit with exclusive wellness retreats. Engage in transformative activities such as stand-up paddleboard yoga, meditation sessions amidst breathtaking scenery, and forest bathing experiences that promote overall well-being and relaxation.
Team Building and Bonding Activities: Strengthen relationships and enhance teamwork through tailored team building activities. Enjoy exhilarating adventures like waterfall hikes, outdoor obstacle courses, and collaborative challenges designed to foster communication, trust, and camaraderie.
Outdoor Adventure: Embrace the natural wonders of the Northwest with out- door adventures tailored to your group's preferences. From exhilarating mountain hikes to thrilling water sports, including kayaking and stand-up paddleboarding, immerse yourselves in the awe-inspiring beauty of the region.
Regenerative Tourism: Experience the power of regenerative tourism, where each adventure contributes to the well-being of both people and the planet. Engage in activities that promote sustainability, conservation, and community involvement, leaving a positive impact on the Northwest's unique ecosystems.
Bespoke Food and Wine Experiences: Delight in exquisite culinary journeys tailored to your group's preferences. Indulge in fire-to-table private chef meals, farm-to-fork dining experiences showcasing the region's finest organic ingredients, and wine tastings featuring the Northwest's renowned vintages, guided by sommeliers.
Multi-Day School Group Excursions: Embark on immersive, multi-day excursions specially designed for school groups, combining the exploration of Northwest adventure with a focus on climate change education. Engage in hands-on activities, interactive workshops, and outdoor adventures that foster environmental awareness and empower the next generation of climate change advocates.
Immerse yourself in a world of unforgettable luxury group experiences, where the Northwest's breathtaking landscapes, vibrant arts + culture, and award-winning chefs serve as your playground. Discover stand-up paddleboard yoga meditations, waterfall hikes, forest baths, and bespoke dining experiences that elevate your group's journey
to new heights.
First Nature is the premier destination management company for custom luxury experiences in the Pacific Northwest.