OUT AND ABOUT in the Pacific northwest
As the premier LGBTQ+-owned tour operator and DMC for the Pacific Northwest, First Nature Tours is proud to offer a unique and inclusive travel experience to our clients. Our founder, Kieron, is passionate about creating a safe and welcoming space for all travelers, regardless of their sexual orientation or gender identity.
The Pacific Northwest has long been known as a progressive and accepting region, with cities like Portland and Seattle ranking among the top U.S. cities for LGBTQ+ residents. These cities are known for their celebration of individuality and self-expression, making them major hubs for queer life on the West Coast. But the LGBTQ+ community extends far beyond the urban centers, with opportunities for outdoor adventure, culinary exploration, and cultural experiences all throughout the region.
At First Nature Tours, we are committed to creating customized tours to vetted destinations and activity partners, ensuring that our LGBTQ+ clients can fully experience the healing power of nature without fear of discrimination or intolerance. We believe that everyone deserves the chance to connect with nature and experience the beauty of the world around them.
In addition to outdoor adventures, we offer customized tours to experience the vibrant LGBTQ+ culture and communities of the PNW, sharing local businesses, events, artists, and restaurants that may not have made it onto popular blogs. As a locally owned and operated business, we have a deep understanding and appreciation for the region and the people who call it home.
Whether you're seeking a solo adventure, a romantic getaway, or a group trip with friends, First Nature Tours is committed to providing an unforgettable travel experience that celebrates and embraces the diversity of our LGBTQ+ community.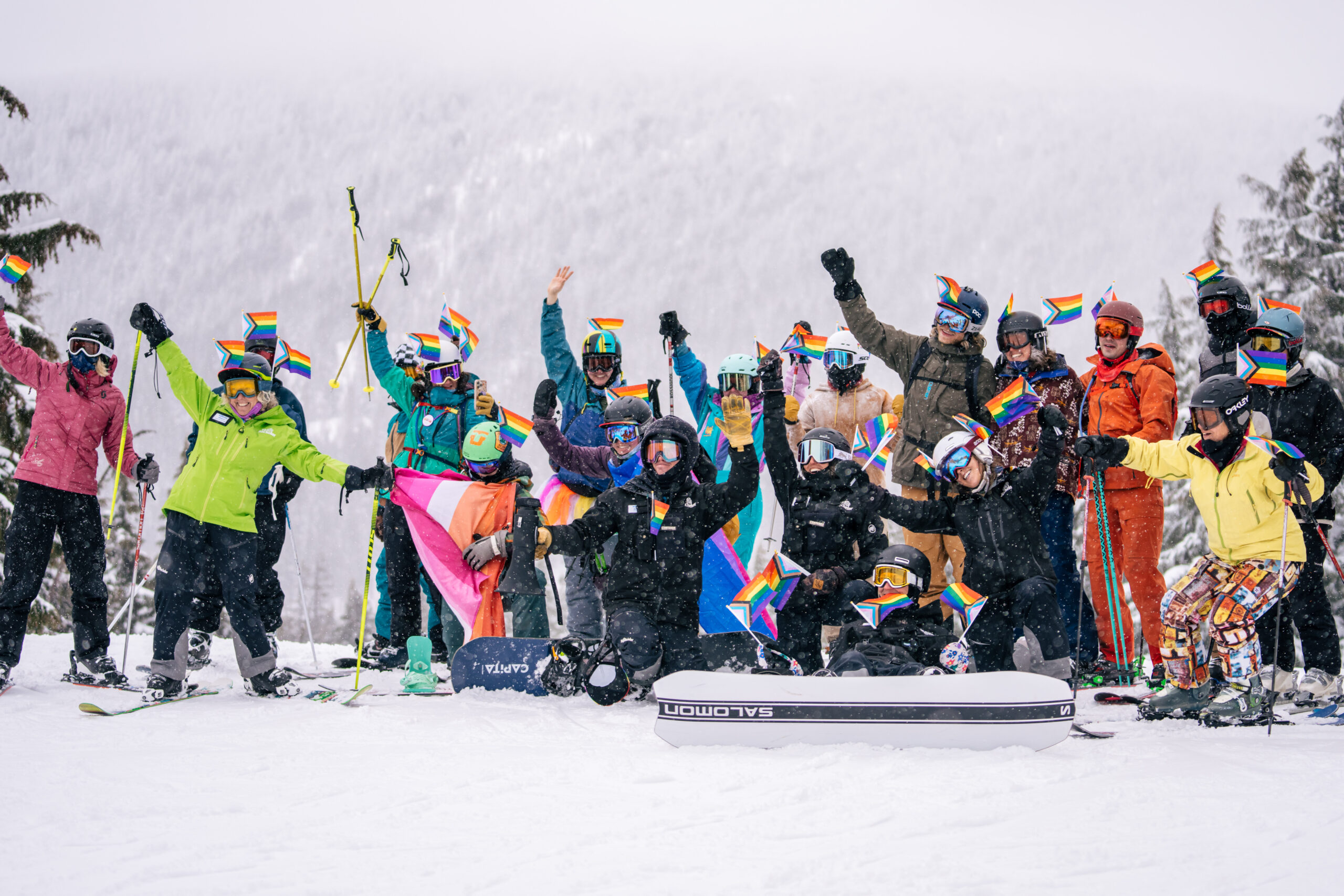 Since 2021, First Nature has been both a proud sponsor and organizer for Winter PrideFest, an annual celebration of Pride and a love for the outdoors hosted by Out Central Oregon. This annual multi-day festival encompasses inclusivity and adventure by offering a wide variety of events from guided snowshoe treks, drag brunch, dance parties, crowd ski events and more! 
We are proud to continuously support Winter PrideFest in 2024 and many years to come! To learn more about upcoming Winter PrideFest events, check out their website here.