Welcome to the enchanting Olympic Peninsula, a coastal region brimming with natural wonders, pristine beaches, and captivating charm. Nestled between the majestic Pacific Ocean and the tranquil waters of the Puget Sound, the Olympic Peninsula offers a haven for nature enthusiasts and seekers of coastal adventures. Washington's very own temperate rainforest with trees hundreds (and Big Cedar is 1000) years old. Experience our ancient and protected lands of the Olympic Peninsula. With First Nature Tours as your guide, you'll have the opportunity to explore the treasures of this breathtaking region.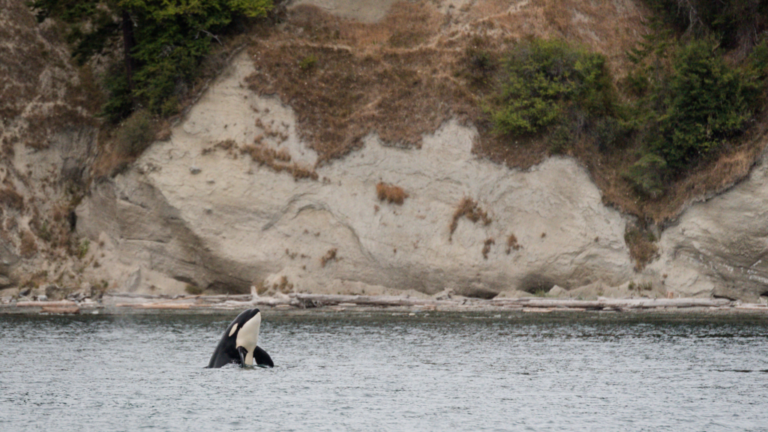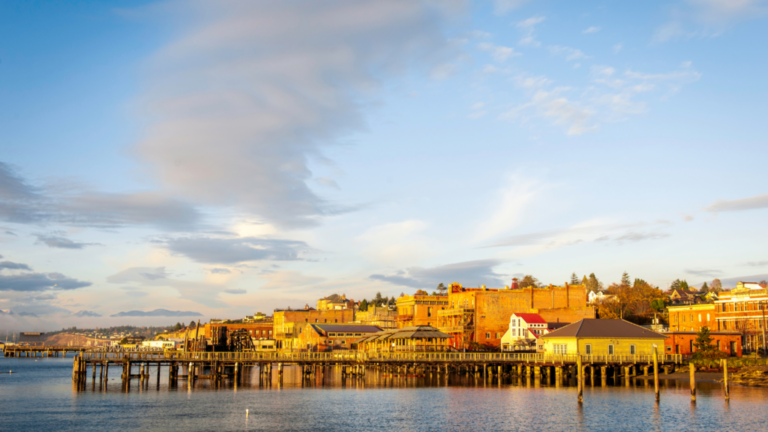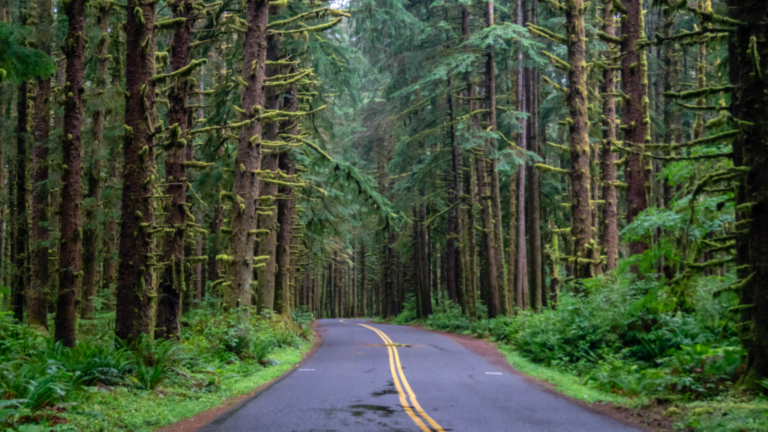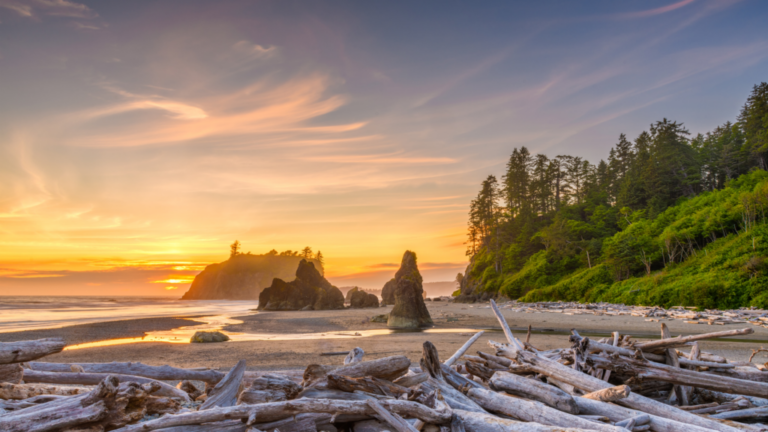 Olympic National Park: Nature's Wonderland
Embark on a journey through Olympic National Park, a UNESCO World Heritage Site renowned for its diverse ecosystems and stunning beauty. Explore the temperate rainforests of the Hoh Rainforest, hike to breathtaking viewpoints in Hurricane Ridge, or wander along the pristine coastal trails of Rialto Beach. Marvel at the rugged mountains, sparkling lakes, and cascading waterfalls that make Olympic National Park a nature lover's paradise. Get to know Washington's ancient history with more than 650 archeological sites that share 12,000 years of human occupation of the parks lands. 
Beachcombing and Tidepool Exploration
Miles of picturesque coastline dotted with secluded beaches and hidden treasures create havens for tidepools and beach wildlife. Take a leisurely stroll along the sandy shores, combing for seashells and searching for tiny crabs. During low tide, venture into the mesmerizing tidepools teeming with colorful marine life. Observe seastars, anemones, and maybe find a sea slug in their natural habitats. 
Don't know what to look for? Our guides are highly trained naturalists who can lead your beach expeditions and teach you about our unique coastal habitats.
Whale Watching Adventures
Witness the majestic beauty of orcas, humpback whales, and gray whales as they migrate along the Pacific Northwest coast. Experienced guides will provide insights into the behavior and conservation efforts surrounding these magnificent creatures. From March to June you can spot grey whales. In early spring you can spot transient orcas and minke whales. In May you'll be able to spot humback whales and our resident Orcas. 
Scenic Drives along Highway 101
Hit the open road and embark on a scenic drive along Highway 101, hugging the coastline of the Washington Peninsula. Wind your way through charming coastal towns, catch glimpses of stunning ocean vistas, and marvel at the dramatic cliffs and crashing waves. Don't miss the iconic Cape Flattery, the northwesternmost point of the contiguous United States, offering breathtaking views of the Pacific Ocean and rugged coastal landscapes.
Explore Quaint Coastal Towns
Immerse yourself in the coastal charm of towns like Port Townsend, Sequim, and Port Angeles. Wander through historic downtowns, browse unique boutiques and art galleries, and savor local culinary delights. Experience the rich maritime history, visit lighthouses, and embrace the laid-back atmosphere that embodies the spirit of the PNW. 
The Washington Peninsula beckons with its coastal allure and a wealth of unforgettable experiences. From exploring Olympic National Park's diverse landscapes to beachcombing along picturesque shores, and from thrilling whale-watching adventures to scenic drives along Highway 101, this region offers something for every nature lover and adventurer. With First Nature Tours as your guide, you can embark on these popular experiences with expert knowledge, personalized service, and a deep respect for the natural wonders that surround you. Start planning your journey today and prepare to be captivated by the coastal charms of the Washington Peninsula with First Nature Tours. Get ready to create memories that will last a lifetime in this captivating coastal paradise.