Seven Wonders of the World? We have our own right here in Oregon state!
Columbia River Gorge
Crater Lake. Klamath Falls, Southern Oregon
Painted Hills. Mitchell, Eastern Oregon
Oregon Coast
Smith Rock. Terrebonne, Central Oregon
The Wallowas. Joseph, Eastern Oregon
Mt. Hood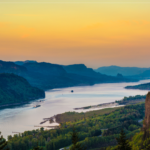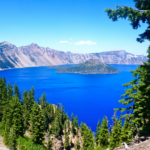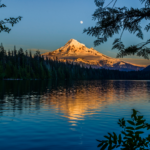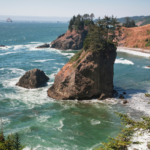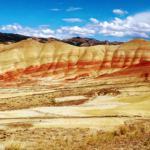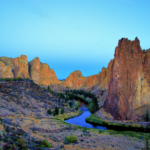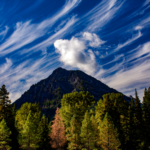 Don't know where to start in planning your trip to see our very own 7 Wonders? Reach out to our itinerary specialists that will create an experience just for you and your group! For more details on each place read more below!
This is the largest National Scenic Area in the USA and with good reason! Home to over 90 waterfalls there's always more to do and see here. We recommend staying overnight and enjoying the great breweries in the area and a riverside bike ride after you've had your fill of hikes and sightseeing. 
The deepest lake in the USA and one of the deepest lakes in the world, Crater Lake holds mesmerizing blue waters surrounding Wizard Island. You can view the lake from boat or the surrounding cliffs. When you're done enjoy the Rogue River area recovering restaurant scene and make sure to visit the marbles caves!
View millions of years of history in these colorful carved-out hills. Go deep into the natural history of Oregon on a guided tour of the area or make a road trip, just make sure to stop by the ghost town of Shaniko and the nearby Kam Wah Chung and Co. Museum.
Famed for rock climbing, Smith Rock is magnificent to view in its own right. If you're not there to climb, take advantage of those 300 sunny days a year by enjoying all the outdoor activities that Central Oregon has to offer from hiking, paddling, and even viewing obsidian lava flows at Newberry Crater National Volcanic Monument.
There is tons to do along the Oregon Coast from the famed Haystack Rock to Ocean Shores. We like to recommend crabbing and clamming, whale watching and sandboarding. Honestly, with all of the coast being public, we've got recommendations for days!
Welcome to Eastern Oregon where the views from Mt. Howards will take your breath away. Whether your looking for a weekend getaway with cabins and breweries, seeing the Oregon Trail, or experiencing a working ranch; the Wallowas and surrounding areas are beautiful mix of Oregon nature and heritage.
Actually a dormant volcano, Mt. Hood is surrounded by a wealth of national forest land making it the perfect quick getaway from Portland and into nature.