As the snows start to fall, the holidays approach and winter sets in we want to share our favorite winter day trips from Portland and Seattle. The cold, rain, ice, snow can make planning (and finding motivation) to go outside a little bit harder than the brilliant summer days we had this year. Whether you want to dive head first into cold weather outdoor adventure or viewing it from the indoors our list will help you figure out your next trip.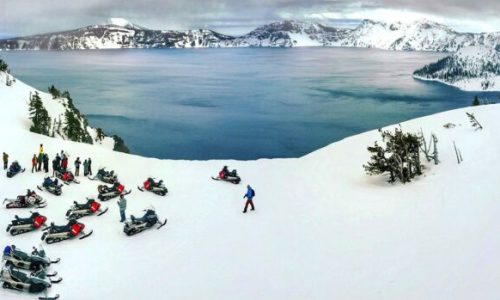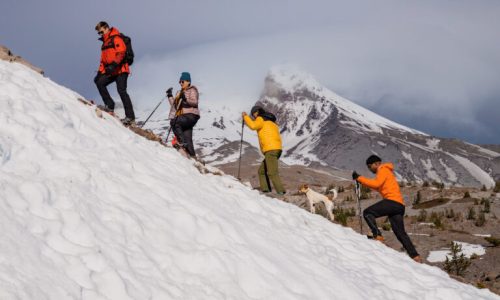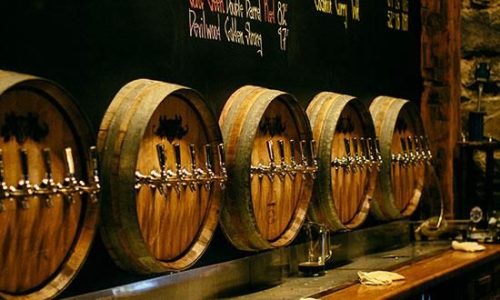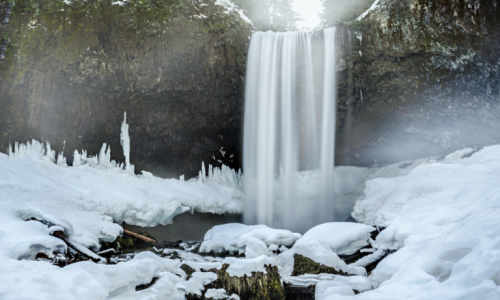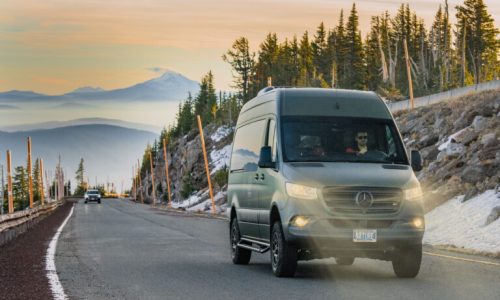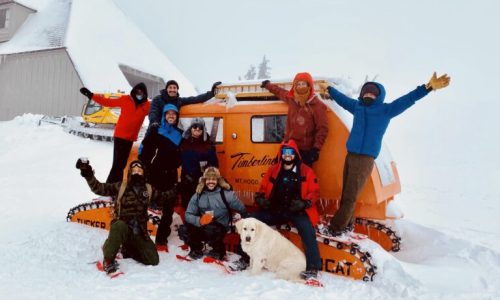 A day trip from Portland, OR we recommend snowshoeing, our very favorite thing to do! If you'd rather stay indoors you can head to Timberline Lodge for a drink at Mt. Hood Brewing or a fabulous lunch at the lodge.
Other Activities: Snowcat, Snowmobile, Tubing
A great day trip from Portland or a long-drive from Seattle "the Gorge" is famous for the mountains, amphitheater, waterfall hikes and more so much more! It's a beloved destination in the PNW. We recommend hiking the trails to see Multnomah Falls in winter or hop on a fat tire bike and doing a brewery tour.
Other Activities: Snowmobile, Sledding, Hot Springs, Wine Tasting
A little more than 2 hours from Seattle, the scenic drive will take you up into the Cascades and into the Bavarian styled town of Leavenworth. Famous for their German Christmas events (including multiple Germanic santas), Leavenworth brings the German Alps to WA. Head out to the Leavenworth Ski Hill for a tubing, skiing, snowshoeing, and fat biking. Then finish with a walk downtown and a taste of Germany!
Other Activities: Stevens Pass, Reindeer Farm, Nutcracker Musuem, Sleigh Rides, Snowshoe
Want to view the cold without really getting to experience it? We recommend heading to the Willamette Valle to enjoy a custom wine tour! Winter is one of the best times to go wine tasting as there is less people but with the same fantastic wines and stunning views. If you love wine, winter is the time to go!
Other Activities: Truffle Hunting, Hot Springs, Scenic Roadtrip, Birding
What can we say? We love waterfalls in the winter! Especially when the temperatures drop and the rushing falls become ice. Franklin Falls and Snoqualmie Falls are both stunning and have trails with lookout points. You can also visit the real Twin Peaks nearby!
Other Activities: Skiing and Snowboarding, Tubing, Snowshoeing
Imagine what your dream trip would look like. Whether it's a month long motorcycle road trip down the Pacific Coast Highway or half-day luxury wine tasting in the Willlamette Valley, our expert design team will work with you to bring your dreams to life!
To book a guided experience for day-trip or half-day trip to any of these destinations or more in the PNW please reach out to us at info@firstnaturetours.com and we'll create a fully custom tour just for you and your group!
Want to give the gift of experience? Our adventure passes are the perfect gift !