"Travelling is a part of an interrelated living system – comprised of businesses, communities, travelers, eco-systems, and more.  We build our tours to not only meet the desires of our guests but to bring the entire system together for our guests to experience."
What a fantastic year we've had during this second season of regenerative tours! We genuinely believe regenerative travel is the way forward, as it goes beyond what most think of as sustainable. To learn more about regenerative travel please read our blog post or watch this interview with our founder Kieron Wilde. 
This season partnered Willamette Valley Visitors Association and a grant from Travel Oregon to focus on the interconnectivity between the Willamette River and the communities it touches. Reaching out to partners whose values aligned with ours we created a unique experience with eNRG Kayking, Left Coast Estates, Luckiamute Watershed Council, and The Independence Hotel. Each part of the tour with our partners connects guests to the river in a different way.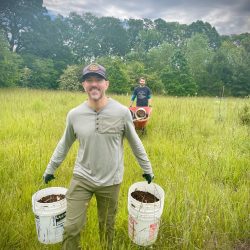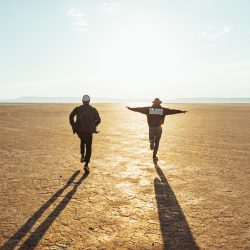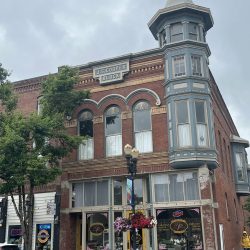 "We recognize that regeneration is a process and are grateful to community feedback along the Willamette River to help us pick a restoration project with Luckiamute Watershed Council to help restore the river that affects all the communities along it and build back biodiversity. We are happy to share that each of our restoration projects builds upon each other and meets the needs defined by NGOs. "
Through a service project, we connect guests with community members to help restore a native part of the environment. This year we were able to assist Luckiamute Watershed council in restoring native oaks by removing aggressive non-native species and supporting recently planted native saplings. To learn more about the projects our guests assisted head here
The connection continued to build as guests explored the Willamette with our and eNRG's expert guides during a relaxed paddle on the river itself. On the river, guests use their total senses to experience traveling along the river watching wildlife and people as they work side by side. Guides lead a conversation around the history, development, and conservation of the river and what it means for the communities that surround it.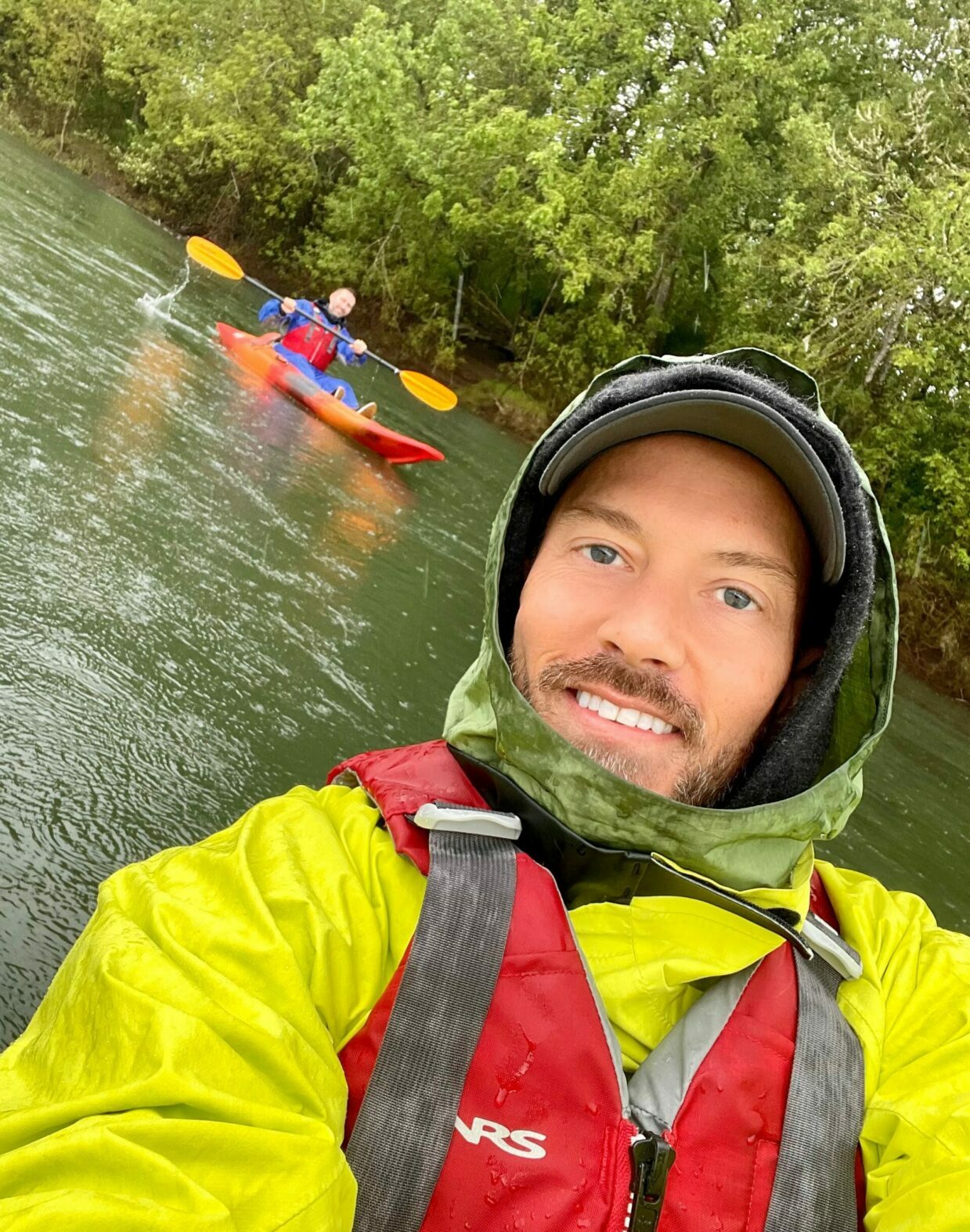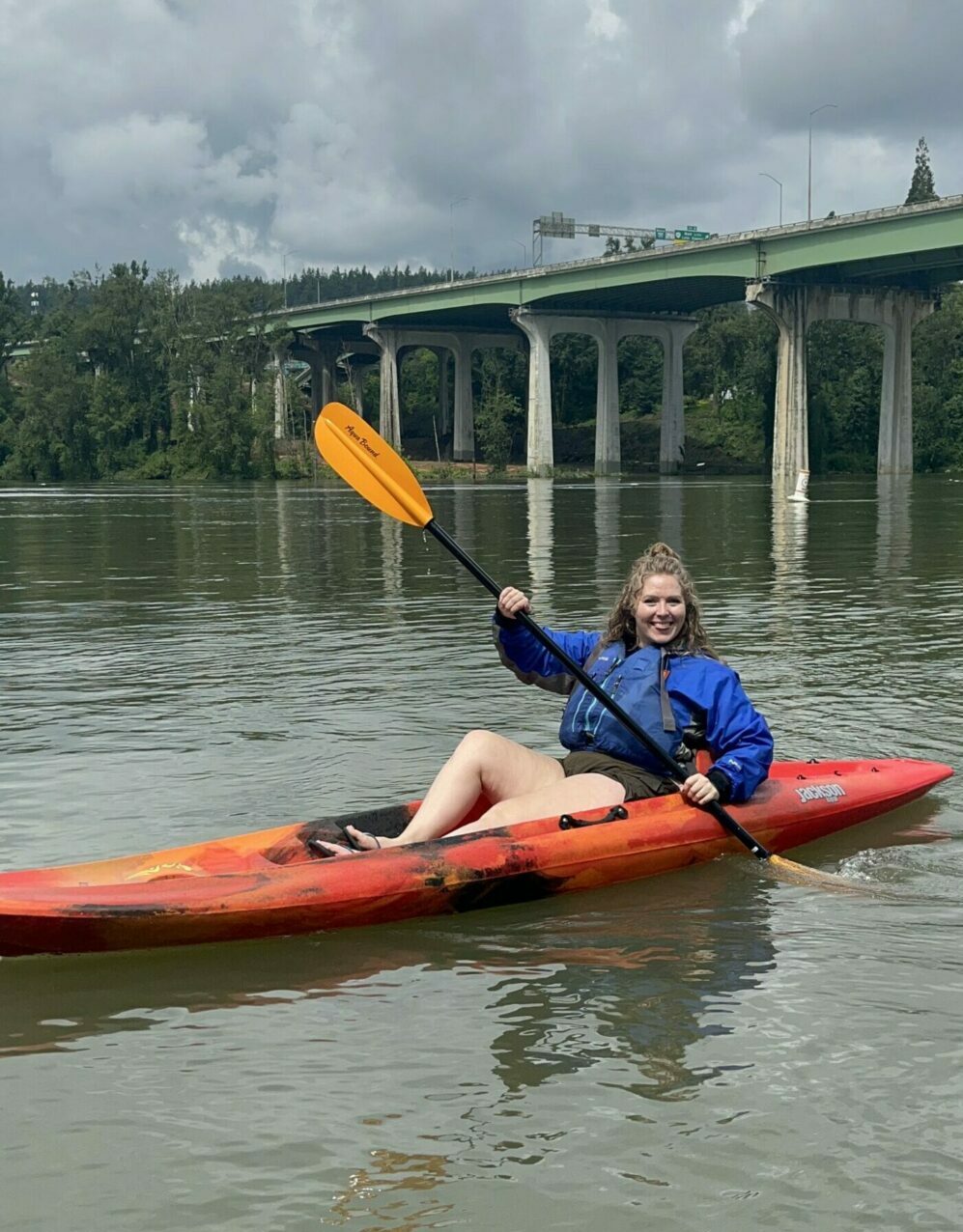 We finish off the day at Left Coast Estates, a winery that not only has many sustainability certifications but is renowned for their native oak restoration. Left Coast hosts a private tour for our guests to better understand the work they've put in and their story to tell. Each visit has been completely unique and deepened our connection with the Willamette Valley. They also host a dinner and wine tasting for us which doesn't get any more local as much of it is from their garden!
At night, guests relax in the modern accommodations by The Independence Hotel which sits itself right next to the river for the best views you could want. After an active morning, a locally inspired cocktail and fireside rooftop chat await our guests as they unwind and unpack all that they have experienced on this day. The next morning, breakfast is provided for by the hotel and we encourage everyone to explore the historic town of Independence! Or take one last walk along the river that inspired this whole trip.
We want to thank our partners and guests for a wonderful season of traveling!
There are still spaces available for the final regenerative tour of the season Book Here. If you are interested in participating, we have spaces available for individual and group bookings until Oct 2. 
This tour is also available to book for a different date for you and your group through a private reservation, please contact us at info@firstnaturetours.com for more information.
Thank you to the city of Independence, OR and The Independence Hotel for being great hosts to us this season! We look forward to being back soon!