"We can all make a positive impact on climate change, and I'm a big believer in the power of travel to facilitate personal growth and global impact" - Kieron Wilde, Founder of First Nature Tours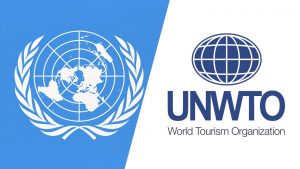 The UNWTO is a specialized agency of the United Nations with a focus on tourism around the world. This agency promotes sustainable tourism with the 4 pillars of sustainability being: people, planet, profit, and recently added climate change. That means a sustainably minded tourism company should have principles and guidelines to ensure they are promoting sustainability in each of the pillars.
Each year, UNWTO hosts #WorldTourismDay with a theme to expand our thinking and create change within the industry. This year's theme is "Rethinking Tourism". Rethinking tourism focuses on how the tourism industry is a crucial pillar of development source
We are so proud at First Nature Tours to be ahead of the game by starting our regenerative tourism tours in 2021 and moving forward by adding these principles to all our tours and expanding our corporate social responsibility. We believe in "focusing on the future" through our actions, partnerships, and the power of travel.
To learn more about our regenerative tours please head to our blog post and be sure to follow our socials to see them in action! 
"This means putting people and planet first and bringing everyone from governments and businesses to local communities together around a shared vision for a more sustainable, inclusive and resilient sector"
In the upcoming year, we hope you continue to learn and grow with us as we expand our tourism offerings to incorporate our values clearly such as healing with nature through restorative add-ons to all trips we offer, big and small.